grandmothers
With
purpose
Grandmothers With Purpose is a non-profit organization that was established to uplift, empower, and assist in building self esteem, in women and young ladies around the world.
We are an organization of grandmothers, mothers and spiritual leaders, where we assist women and young ladies of all cultures. Through the use of encouragement of both their inner and outer beauty, spiritual development, and personal growth. Utilizing these tools helps allow them to fulfill their God given gifts and talents.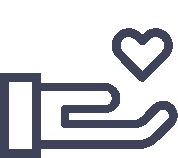 "Surround yourself with only people who are going to lift you higher"
We are excited that you are joining us!